Whitby Gin- Demeter Edition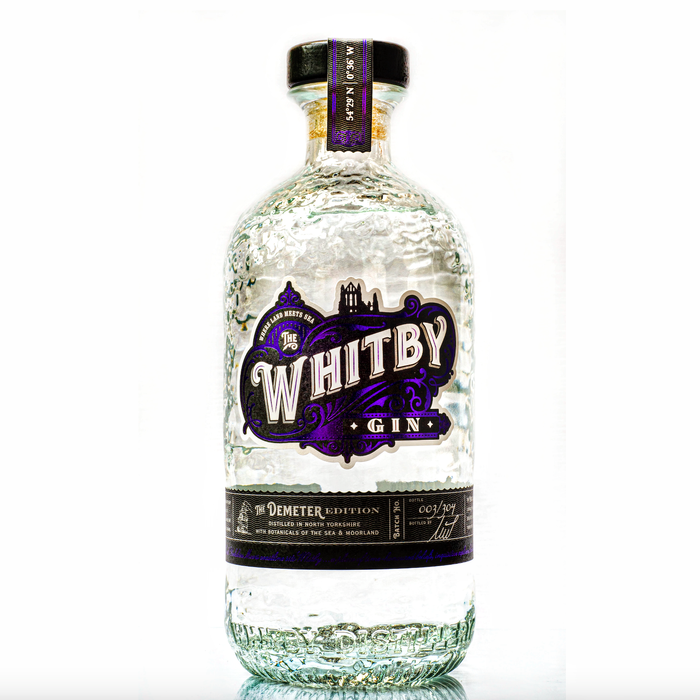 Palate:This rich gin has sweet notes of plum and vanilla that is followed by a kick of pepper dulse. The powerful coastal flavours fade into a pleasantly spiced finish.
Nose: It's fragrant on the nose, led by the heather tip, rosehip and elderflower
Serve: Enjoyable on the rocks as well as a gin and tonic. Fill a glass with lots of chunky ice and add 50ml of Gin. Pair with 150ml of Pink Peppercorn tonic & garnish with a slice of orange & black peppercorns.