Twin Fin Golden Spiced Rum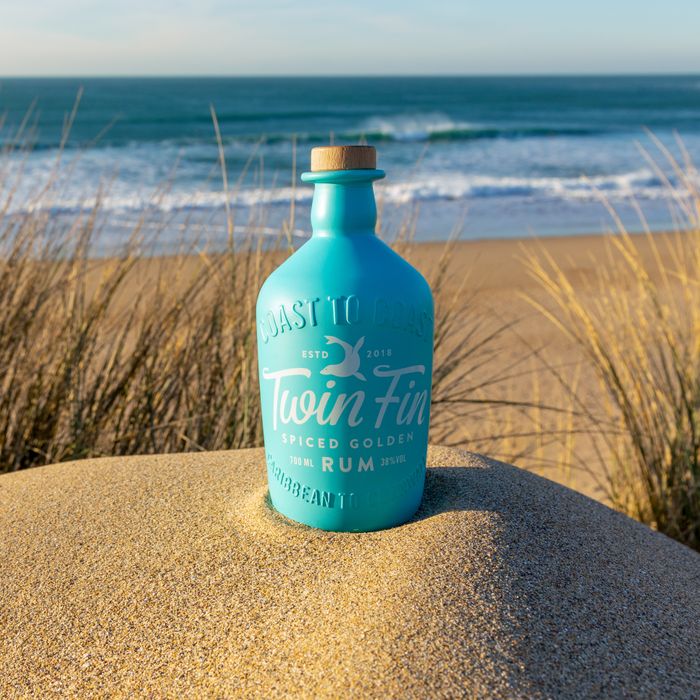 Twin Fin has a rich smooth taste with warm spicy notes combined with a touch of tropical fragrance and a light smoky-sweet finish. Perfect in a spiced mojito for a refreshing summer cocktail or with your favourite mixer over plenty of ice.
We blend two Caribbean rums, a Jamaican pot still rum and a Dominican column still rum, spicing the blend with a distilled botanical recipe including vanilla and orange in our flame-fired pot still in our distillery on the North Cornish coast.