Soggy Dollar Island Spiced Rum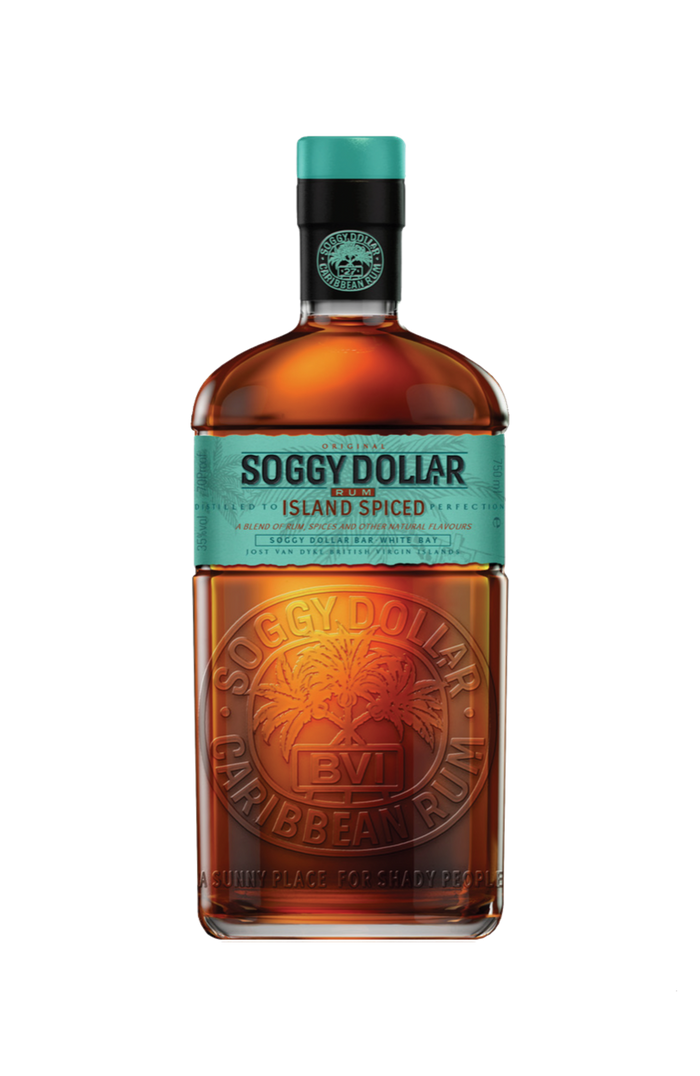 There are few places in the world as freeing as White Bay in the British Virgin Islands, home to the Soggy Dollar Bar, with its crystal-clear waters, white sand and tropical breezes, home to the original Painkiller cocktail.
Soggy Dollar Island Spiced is born from our smooth, handcrafted dark rum then infused with a secret blend of native spices. The complex taste of spice with underlying notes of citrus and tropical fruits. With hints of pineapple, bitter orange and nutmeg on the finish.