Outdoor Shade and Shelter Solutions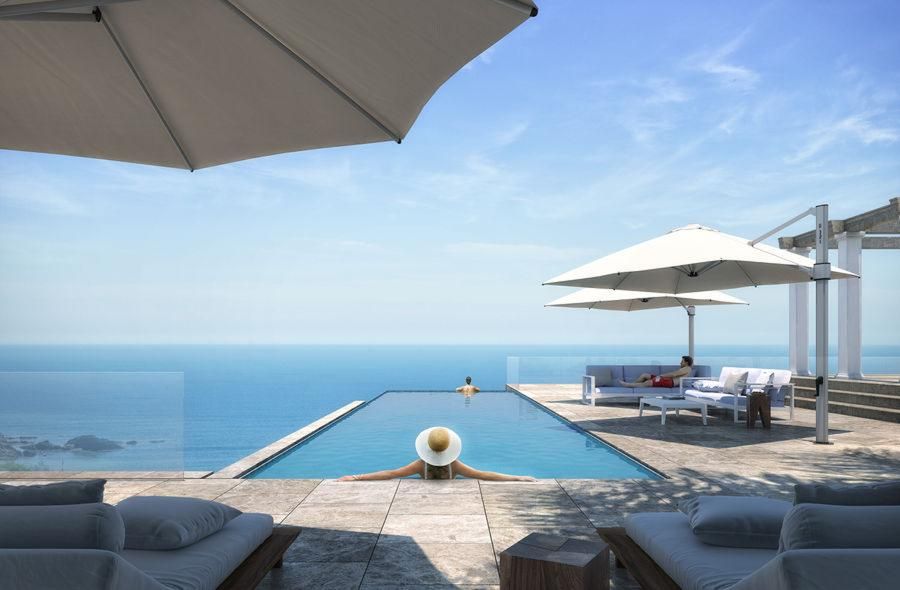 Whether you go for the Nova, Aurora, Eclipse or our Caf' collection, we guarantee you'll find the right umbrella to turn your garden into a place of relaxation. We have a range of sizes and styles to suit your own taste or theme, whether you're using it for personal or business purposes.
As well as being eye-catching, our parasols are very practical. We've designed them with changeable weather in mind; come rain or shine, our umbrellas will be able to withstand anything. From 80mph gales in winter to the scorching sun in summer, our parasols do more than stand around looking pretty.
With colours to complement any garden, you'll be spoilt for choice. Get in touch today to find out how you can make your outdoor space a haven to be envied.