Merlet Liqueurs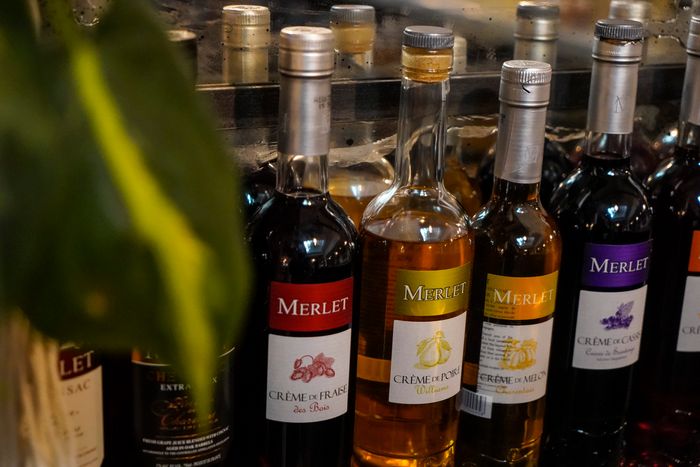 Merlet Trois Citrus 40% ABV – Sweet tangerine orange skin with hints of lemon, black pepper and citrus acidity.
Merlet Creme De Peche 18% ABV – Jammy, peach sweets with almond and orange zest, mango-peach sorbet, and pink peppercorn finish.
Merlet Creme De Poire 18% ABV – Bursting with juiceiness. Fresh pear flesh, green apple and pear drops.
Merlet Creme De Cassis 20% ABV – Concentrated and fruity with enough sour fruit to balance the liqueur sweetness. Cassis jam, floral honey and a hint of menthol mint and ginger.