Junimperium Winter Edition Gin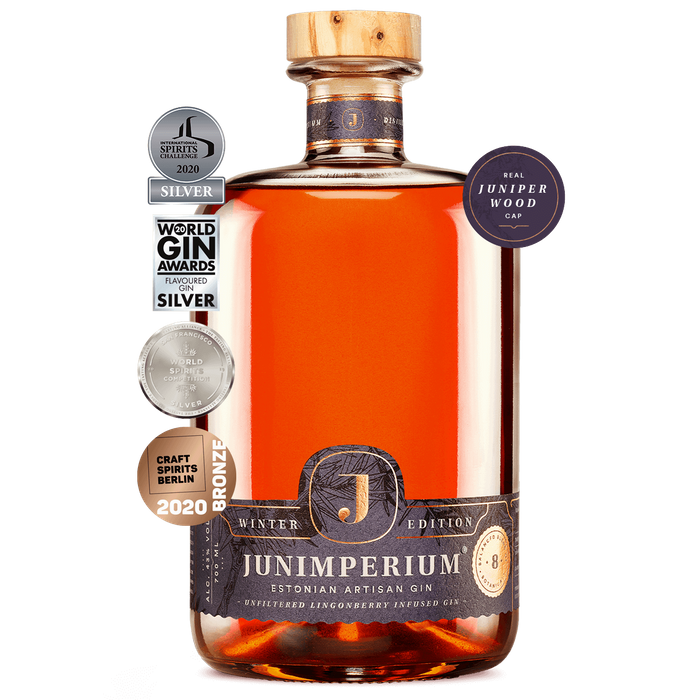 Junimperium's winter edition gin, is defined by a rare warm and spicy, yet bittersweet, taste, unique in its complexity.
Carefully blended from the world's best junipers, coriander, angelica, vanilla, cassia bark, cardamom, and bitter orange.
The final touch is the addition of an unfiltered lingonberry infusion.