Forty-Five English Vermouth - Distinctly Dry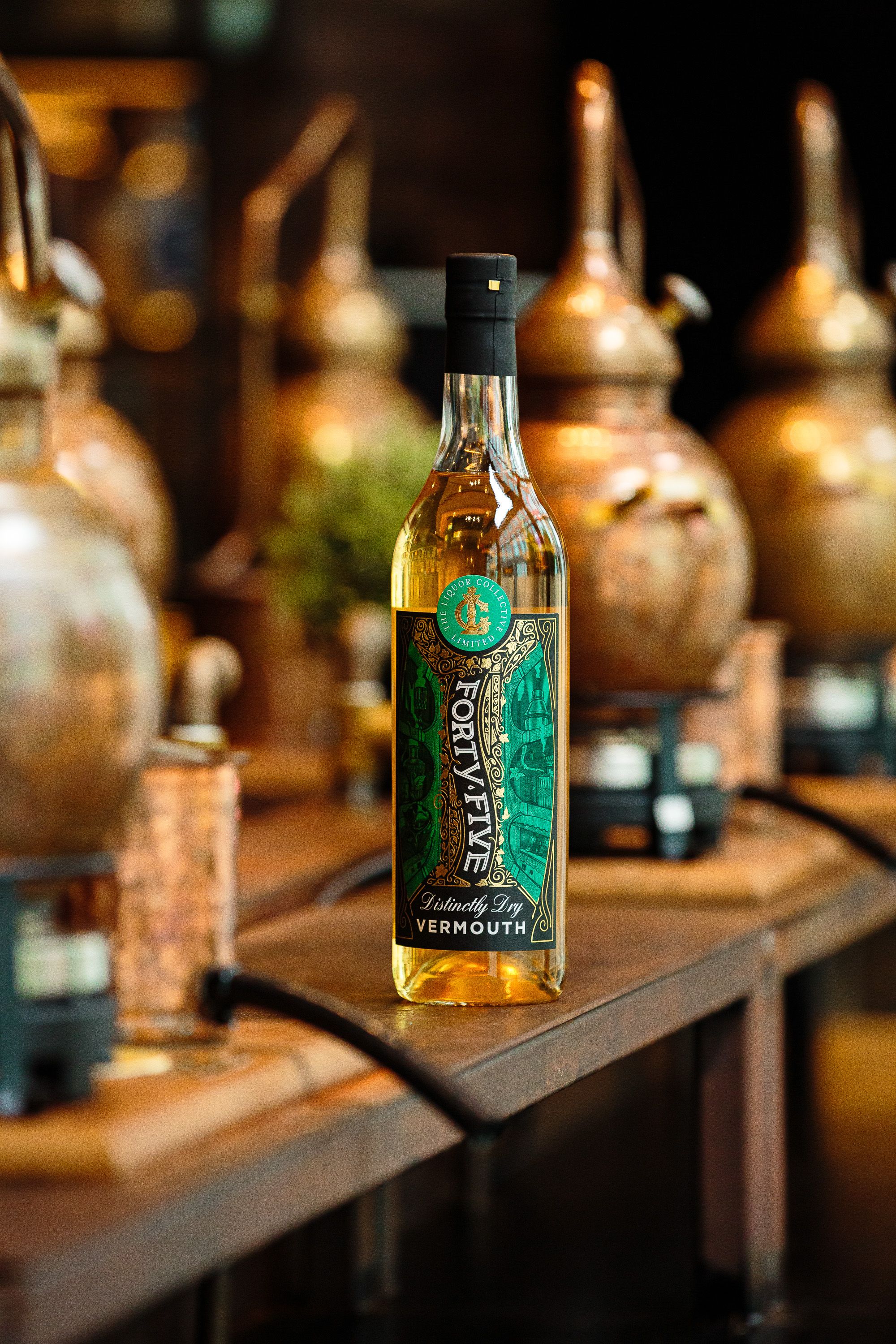 | | |
| --- | --- |
| FORTY-FIVE VERMOUTH | Choose an optionDistinctly DryRadiant RoseClear |
FORTY-FIVE ENGLISH VERMOUTH QUANTITY
ADD TO BASKET
Distinctly Dry is a crisp, complex and characterful dry white vermouth.
In Distinctly Dry, we blend beautiful English wine with a unique and complex recipe of 16 ingredients including chamomile, orange, lemon, vanilla, tonka bean, dandelion and burdock, and a hint of spice from cassia.
Perfectly balanced, it is exactly what you need to mix into a cocktail or serve as a V&T (vermouth and tonic) with a classic indian tonic and a big wedge of either orange or grapefruit.