English Heritage English Truffle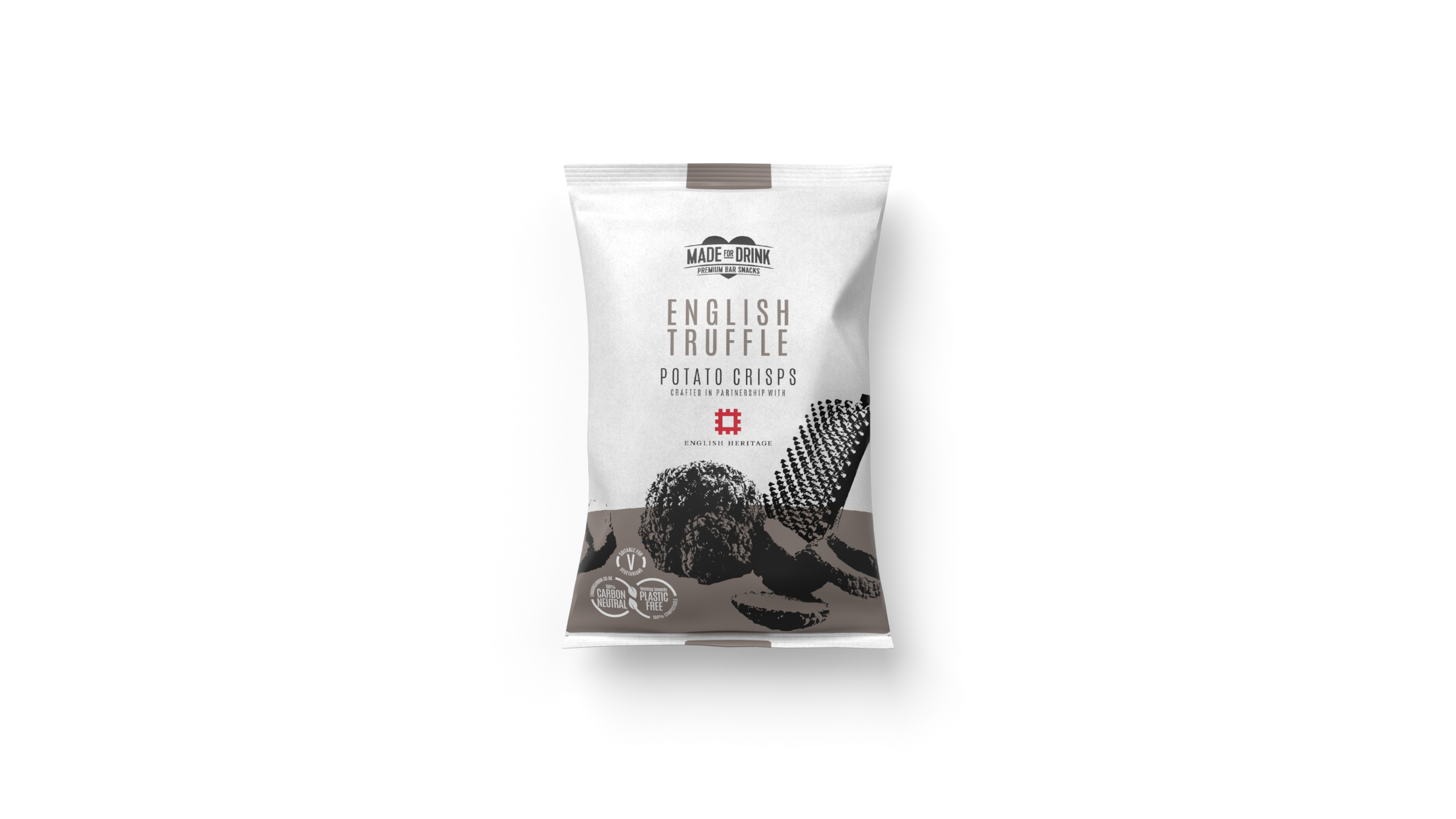 We're incredibly proud to partner with English Heritage, a charity that shares our values of quality, authenticity and looking after what's important.
Every pack sold helps English Heritage carry out vital conservation work at over 400 sites and keep the story of England alive for future generations.
Each tells the fascinating stories behind some of our countries most passionate food producers.
100% of our potatoes are proudly grown in Yorkshire.
They are then hand cooked less than 10 miles away by Tim and his team at Yorkshire crisps. Picked and cooked on the same day, the potatoes are sliced thin, washed and hand cooked until crisp and golden. A beautiful English crisp-cooked by artisans.
The English Truffle Company
One of the lesser-known luxury products of England. Truffles. Aromatic and of the earth, our English Truffle seasoning uses English Truffles picked by James, his truffle dog Jack and a handful of their Truffle hunting enthusiasts across the South of England.
Following redundancy in 2008, James took his dog on a truffle hunting course. Why not? It was the beginning of a fascinating new venture, the English Truffle company. Supplying many of the Michelin starred restaurants across the UK, James
also runs truffle hunting courses in the autumn and we're incredibly proud to use their Truffles in our seasoning.
100% Carbon Neutral