Burning Barn Spiced Rum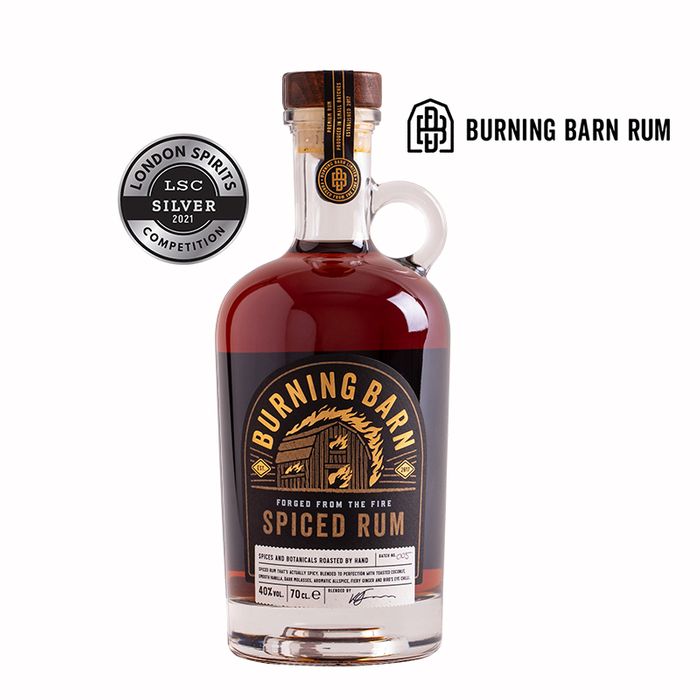 You're going to get a massive hit of toasted coconut, vanilla and molasses. It's going to feel smooth, rounded, full of aromatic allspice and a spike of chilli on your tongue, followed by a long, warming ginger finish.
Why?
Because we use only the finest whole spices - and no artificial additives or flavourings - to make a uniquely grown-up spiced rum. We roast our mix of whole spices - vanilla, coconut, chilli, ginger and allspice - in three-meter wide, heavy copper pans that are traditionally used for toffee making. Once it's ready, we infuse the aromatic mix directly into our special blend of rums, before reducing to bottling strength.