Beer Saver 6 Plus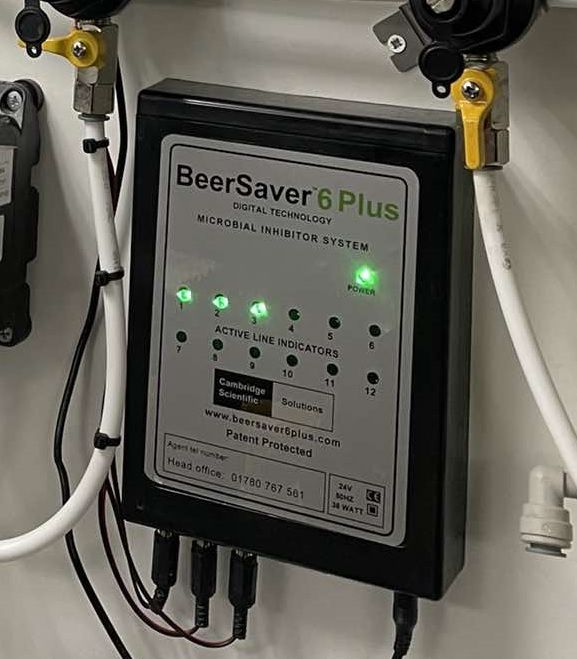 Since 2001 when the first system was developed and our first patent was issued, Cambridge Scientific Solutions has always led the way with our microbial inhibiting technology.
​
BeerSaver™6 Plus provides extended line cleaning cycles of 8 weeks plus, without compromise on beer quality.
Clean beer lines and successful beer line cleaning procedures are key to consistent, high quality beers served to the customer in the bar.
To ensure clear crisp pints every time, most sites will undergo weekly or even fortnightly beer line cleans. This involves the wastage of otherwise sound and saleable beer, the use of caustic cleaning materials (Beer Line Cleaner) and a lot of hard work.
Fitting BeerSaver™6 Plus in your cellar will guarantee you an extended cleaning cycle of over 8 weeks resulting in real cash savings, improved net profits, but most important of all, the highest quality of beer in the customer's glass.