Nina Matsunaga
15 Mar 2022
Chef Live Theatre
Chef Live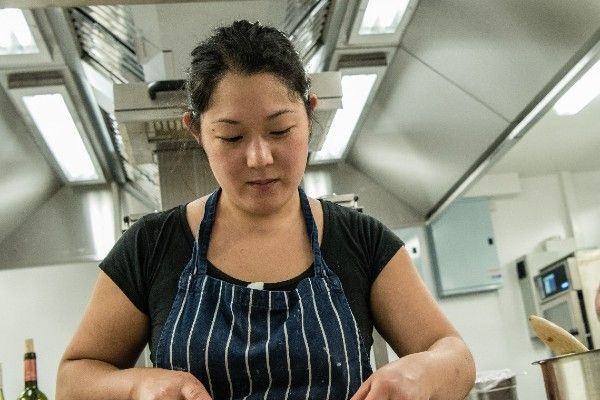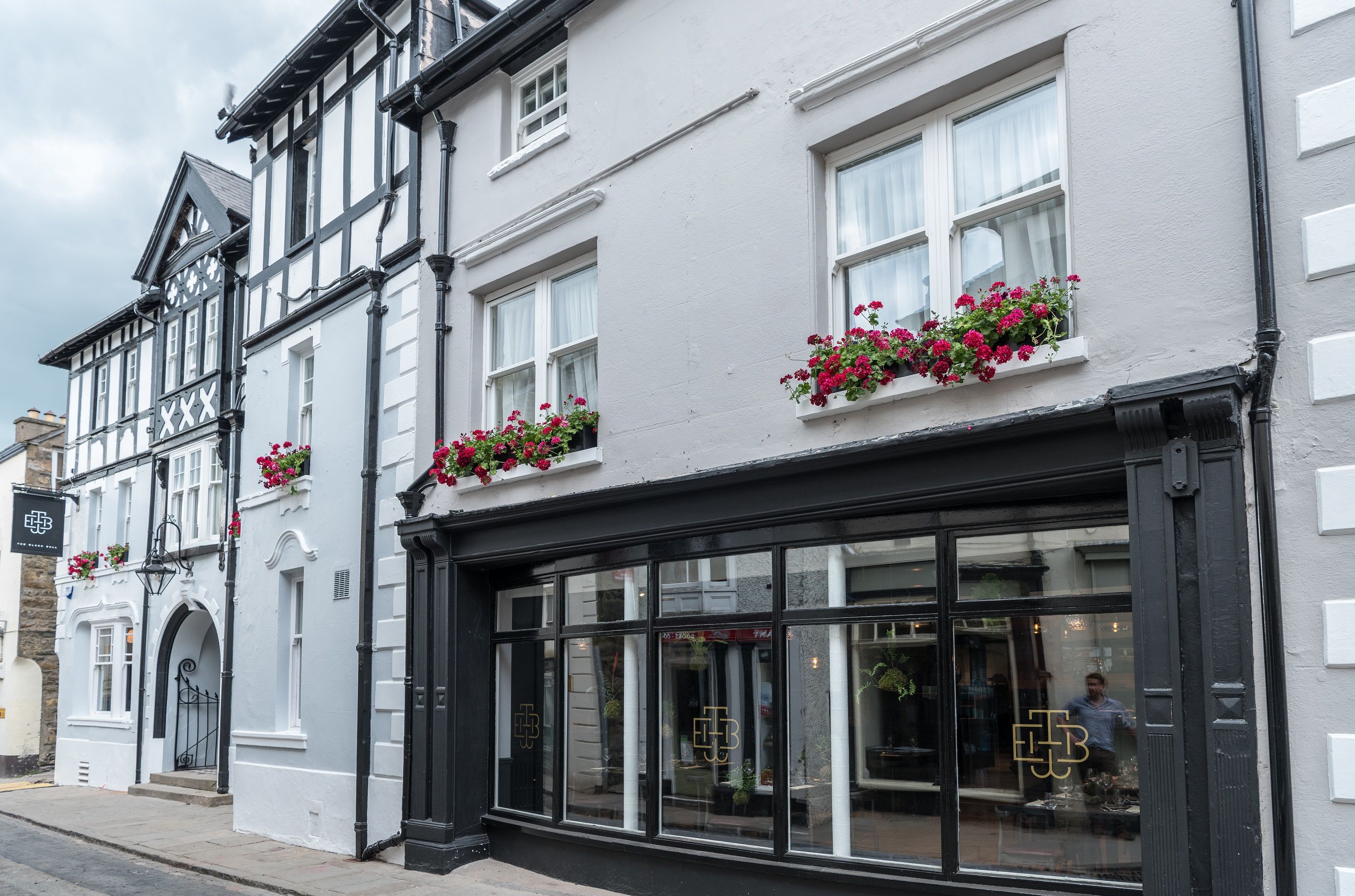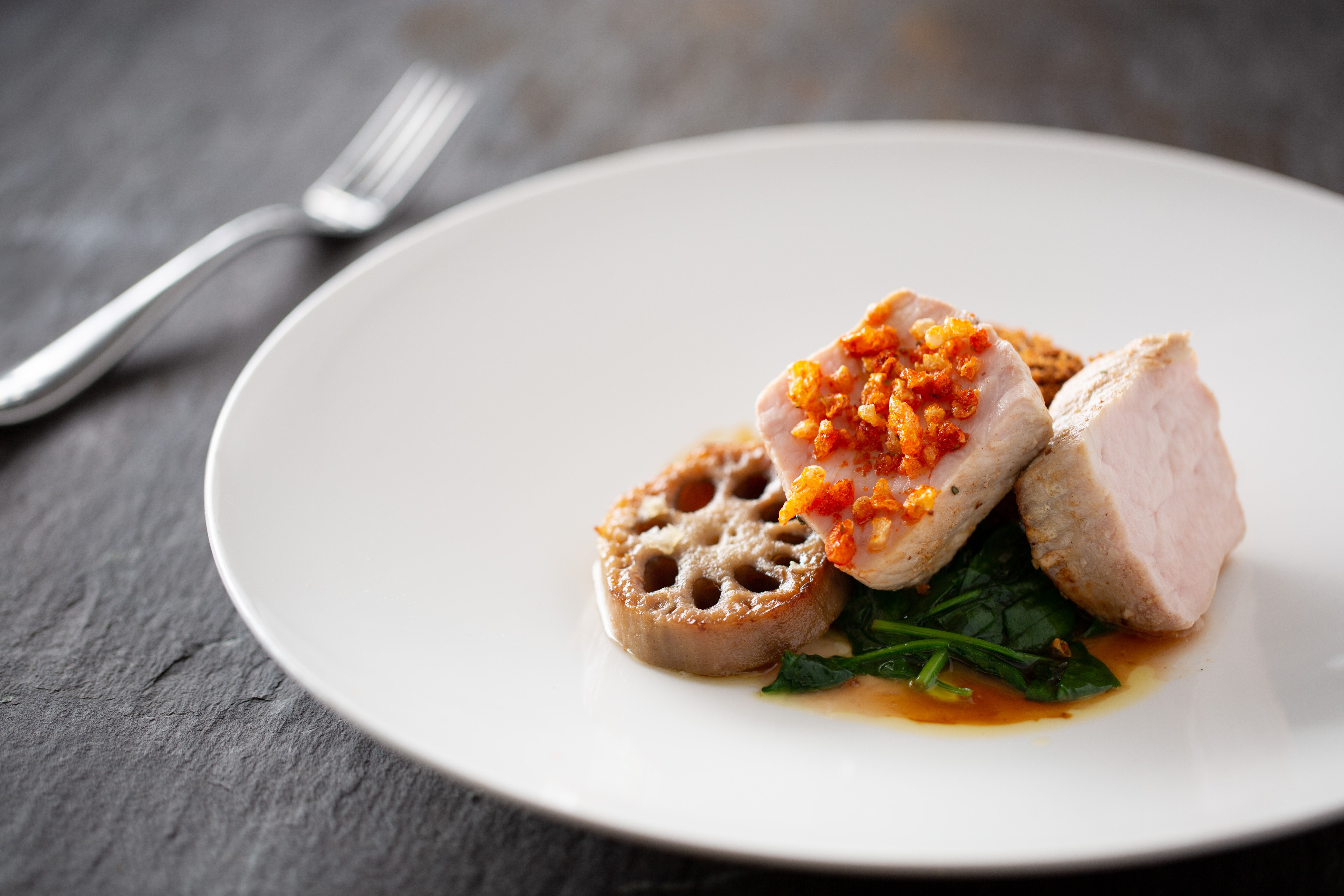 Head Chef, Nina Matsunaga, quietly tucked away in her kitchens at The Black Bull, Sedbergh, in the heart of the Yorkshire Dales, is producing food that makes you sit up and take notice.
Born in Dusseldorf, Germany, to Japanese parents, her food is characterised by these two very distinct cultures. Aged 18, Nina, made the move to London to study Culinary Arts Management. By the age of 21 she was back in Germany, helping in a friend's bakery and heading up a leading cookery school delivering courses in baking and game cooking.
She made a trip back to the UK, to Manchester, where she discovered a burgeoning street food scene, which fascinated her and where incidentally she met her husband to be James. The pair hit it off, Nina made the move to the UK and the rest is history.
Nina fully embraced Manchester's street food scene, working as part of the team at Trove for a while before setting up street food and event catering business The Moocher with James, which rapidly took off. In 2014 the pair made the move to Sedbergh and opened their first eatery, The Three Hares, which quickly won a host of accolades and appearing in the Good Food Guide. They still own and run that business, but these days you will find Nina firmly ensconced behind the stoves in the kitchen at the Black Bull, crafting seasonal menus brim full of the freshest possible locally sourced ingredients.
Nina and James have a simple food ethos and that is to use only the best seasonal ingredients available from what they refer to as the neck of Britain, the counties of Yorkshire, Cumbria, Lancashire, Northumberland, Durham, Derbyshire and Cheshire.
Since opening the doors of the Black Bull in July 2018 Nina has made a big impression… she has drawn together a solid team and has now quietly began to push… successfully attaining Cumbria Tourism's Best Newcomer Award in 2019 and being listed in National Geographic Traveller's top three gourmet getaways in the world in their Annual Big Sleep Awards 2019, as well as collecting an Olive Chef Award for Innovation in 2019, Code Hospitalities One To Watch award 2020 and being listed in the Chef Category of Code Hospitality Top 100 Most Influential Women in hospitality for 2021.
Ever since she has consolidated her team and cultivated and refined her food style. Successfully fusing modern British cooking with Japanese and German influences to deliver
sensational dishes; including confit guinea fowl leg, with chicory tartlet and pearl barley, venison loin with quince, root vegetables and treacle and rum baba with ginger and blackberry.
Nina's cooking style is focussed on using the very best seasonal produce available to her, taking what is at its best and cooking it in the most sympathetic way to showcase the potential of every element of the produce she uses - a true nose to tail ethos.
Taste, texture and balance are the fundamental ingredients in her cooking… her quest is to tantalise and intrigue her diners with the dishes she creates, combining modern British cookery with elements from her Japanese and German heritage.