Distillery Tours & Gin Making Experiences at Spirit of Manchester Distillery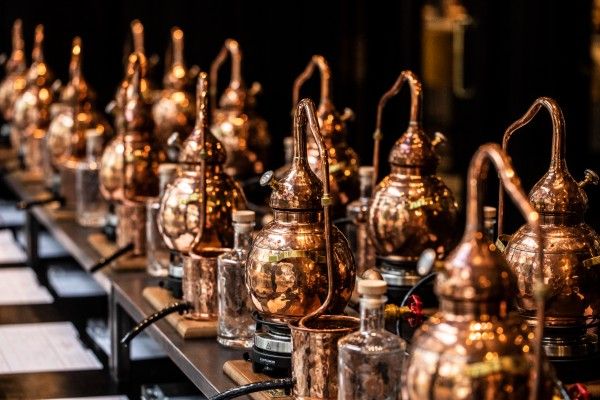 Embark on a spirited journey of discovery with a Guided Distillery Tour and Tasting or gin Making Experience at the Spirit of Manchester Distillery.
Every drop of Manchester Gin is distilled here at The Spirit of Manchester Distillery, come and explore the distillery and taste our award-winning gins in our Guided Gin Tour and Tasting. After a short tour of the distillery, our team will then run a guided tasting of our gin range to help you understand your palette, preferred style of gin and favourite botanicals.
The Taste The Distillery tour includes a tutored tasting of six award-winning spirits including One-Eyed Rebel Spiced Rum, Manchester Spirit Grain Vodka, Forty-Five Vermouth, Absinthe and a couple of Manchester Gin samples for good measure. Expand your palette as you uncover the history behind each spirit and explore new flavour profiles.
Immerse yourself in the world of gin with a Gin Making Experience at the Spirit of Manchester Distillery.
You'll be given an insight into the origins of the distillery before taking a tour and uncovering the production processes, and a guided tasting of the gin range. Overlooking Wonder Wend our 1000 litre still, put your new-found knowledge to the test and discover the art behind distilling as you choose your own botanicals and distil your own unique 700ml bottle.