50% Off Tasting Menu at WOOD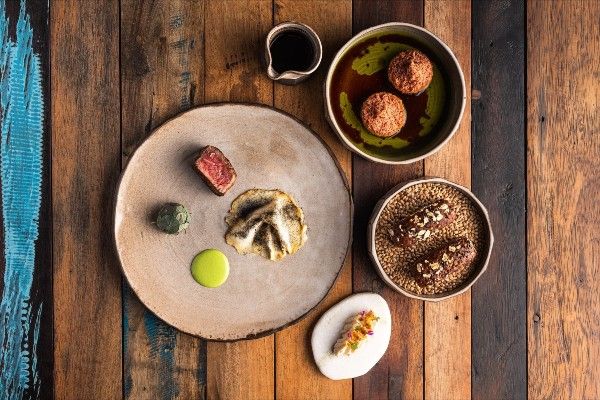 50% off The Tasting Menu for evening service on Wednesday the 16th
We will be bringing complexity using Garums, Koji and various culinary influences while retaining our classic seasonal flavour combinations giving the guest an elegant, contemporary dining experience with a strong balance of flavours, textures and temperatures.
Smoking, Curing, Preserving, Fermentation and innovative cooking techniques will be used throughout the menu.
The finest suppliers the country has will provide seasonal, high welfare, foraged exceptional produce. Which will be treated with the utmost respect. Salt, milk, butter, vinegars, wines, oils, herbs and spices must be of the highest quality throughout the restaurant. Treated correctly, as in the end, any dish is only as good as the products you are using.
The Menu at WOOD will be served by The entire kitchen and restaurant Team led by Chef Patron Simon, who believes every member of the team should be a representative of themselves and that each one should show their personality, "it's what we liked about them when they started their journey with us, so why wouldn't we want our guests to see their enthusiasm, passion and skill throughout the whole dining experience
Jack Rosenthal St,
Manchester
M15 4RA
reservations@woodmanchester.com
0161 2365211
Only available with an NRB22 visitor or exhibitor badge.