17 Feb 2022
Record number of Michelin starred chefs join next generation of talent at NRB22, as North surfs unprecedented gastronomic wave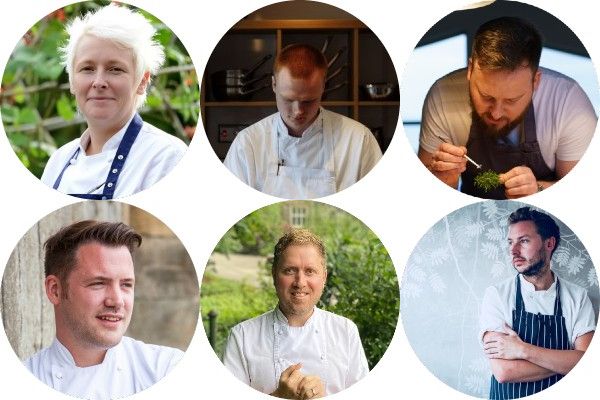 Once again Northern Restaurant & Bar, sponsored by Uber Eats, will bring some of the industry's most highly regarded chefs to its Chef Live stage, sponsored by Lightspeed. Demonstrating signature dishes and ground-breaking techniques, Chef Live is designed to inspire an audience of ambitious Northern chefs, restaurateurs and operators, with ideas and innovation to take back to their own kitchens.
This year three new Northern restaurants gained Michelin stars, and two of those chefs, Cal Byerley from Pine, in Northumberland, and Nathan Cornwell from The Barn at Moor Hall in Lancashire, will be cooking in their first industry appearances since the awards were announced. Also in the theatre will be some of the region's biggest names, well known from both their award-winning restaurants and their TV appearances, Lisa Goodwin-Allen from Northcote, Lancashire, and Tommy Banks from The Black Swan at Oldstead in North Yorkshire.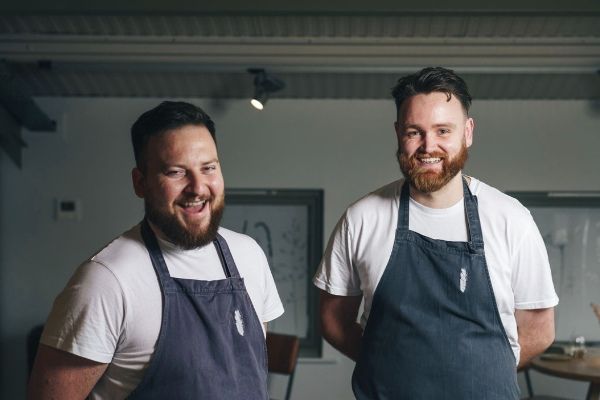 Cal Byerley and Ian Waller, Pine
Elsewhere in the line up are Paul Leonard from the Michelin-starred Forest Side in Cumbria, and Alex Nietosvuori from the Michelin-starred Hjem in Northumbria – bringing the number of Michelin starred chefs to seven – as well as Ellis Barrie of Lerpwl and Great British Menu fame, and Nina Matsunaga from the award-winning Black Bull gastropub in Sedbergh. Exose Grant, who excelled on Masterchef The Professionals 2019, and has recently taken over the kitchen at BLVD Manchester, completes the line up along with Alysia Vasey, better known as The Yorkshire Forager and regular on James Martin Saturday Kitchen.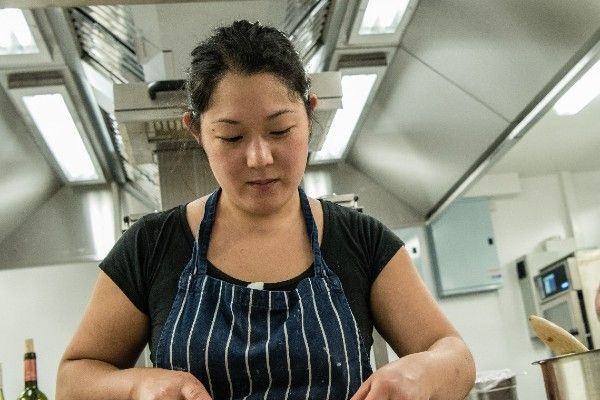 Nina Matsunaga, The Back Bull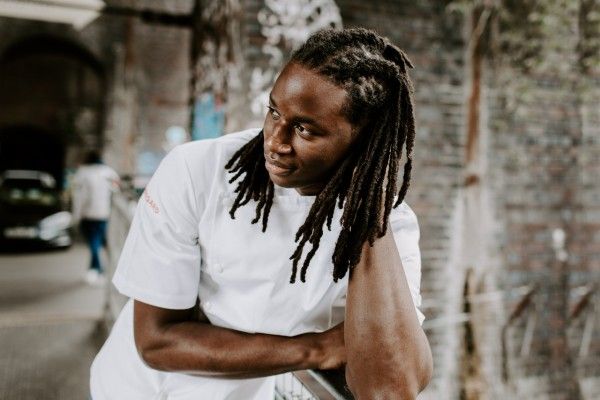 Exose Grant, BVLD Manchester
Thom Hetherington, CEO of NRB, said, "This year we had an unprecedented breadth and depth of cheffing talent to choose from, following an incredible year of culinary acclaim and success for the North. The region has claimed the first three star restaurant outside of the South East in the entire 49 year history of the UK Michelin Guide, and this comes after a year when the National Restaurant Awards have declared four of the top five UK restaurants are in the North, and the Top 50 Gastropubs list put four of the top five gastropubs in the North."
"All of this success, which is replicated across the region's bars, pubs, hotels and cafes, has been achieved in the teeth of the pandemic, but I honestly think the hospitality industry in the region is only getting started, and will undoubtably hit greater heights from here. It feels like a tipping point has been reached, where hospitality talent is choosing to stay or move North, and the audiences are lapping it up," continued Thom. "We're so proud of how the leading lights of the industry have come together for NRB; it is the perfect time to celebrate these achievements, and to help shape the sector for the next twelve months. Levelling up may not have happened across the board, but it's certainly happening in terms of gastronomy!"
Chef Live is sponsored by one stop hospitality platform Lightspeed
Lee Saunderson, Country Manager UK at Lightspeed said "The North of England has always had a rich and vibrant bar and restaurant culture that Lightspeed is proud to be part of. For over a decade, we've served 1500+ restaurant and bar operators across the UK. Our sponsorship of Chef Live at NRB22 is a token of our ongoing commitment to hospitality SMBs. As Northern cities continue to grow and diversify—breathing new life into high streets from Manchester to Middlesbrough—we are here to empower independent businesses and the communities they help create."

Get set up fast and save £950 on Lightspeed Restaurant ePOS
To support small and medium hospitality businesses in the north of England, Lightspeed is letting NRB attendees in on an exclusive promo. Sign a Lightspeed Restaurant ePOS subscription with Lightspeed Payments, and you'll receive a free payment terminal and a complimentary Advanced Onboarding service. T&Cs apply. Simply get in touch with a Lightspeed representative and quote "Onboarding Promo"
Northern Restaurant & Bar 2022, sponsored by Uber Eats, will be the first major hospitality show of the year, providing a blast of momentum for the industry. Once again NRB will be bringing together operators and suppliers, promoting ideas and inspiration, representing and leading the sector in the North.
The show is the perfect opportunity for hospitality professionals to catch up with colleagues old and new, meet 300 suppliers for everything their business needs, be inspired by live food & drink demos, and be part of the whole industry coming together at NRB22. Taking place 15-16 March 2022 at Manchester Central.
For further information about the exhibition and to get free tickets visit northernrestaurantandbar.co.uk Follow us on twitter, facebook & Instagram