08 Sep 2021
Government Kickstart Scheme Can Help Plug Hospitality Employment Gap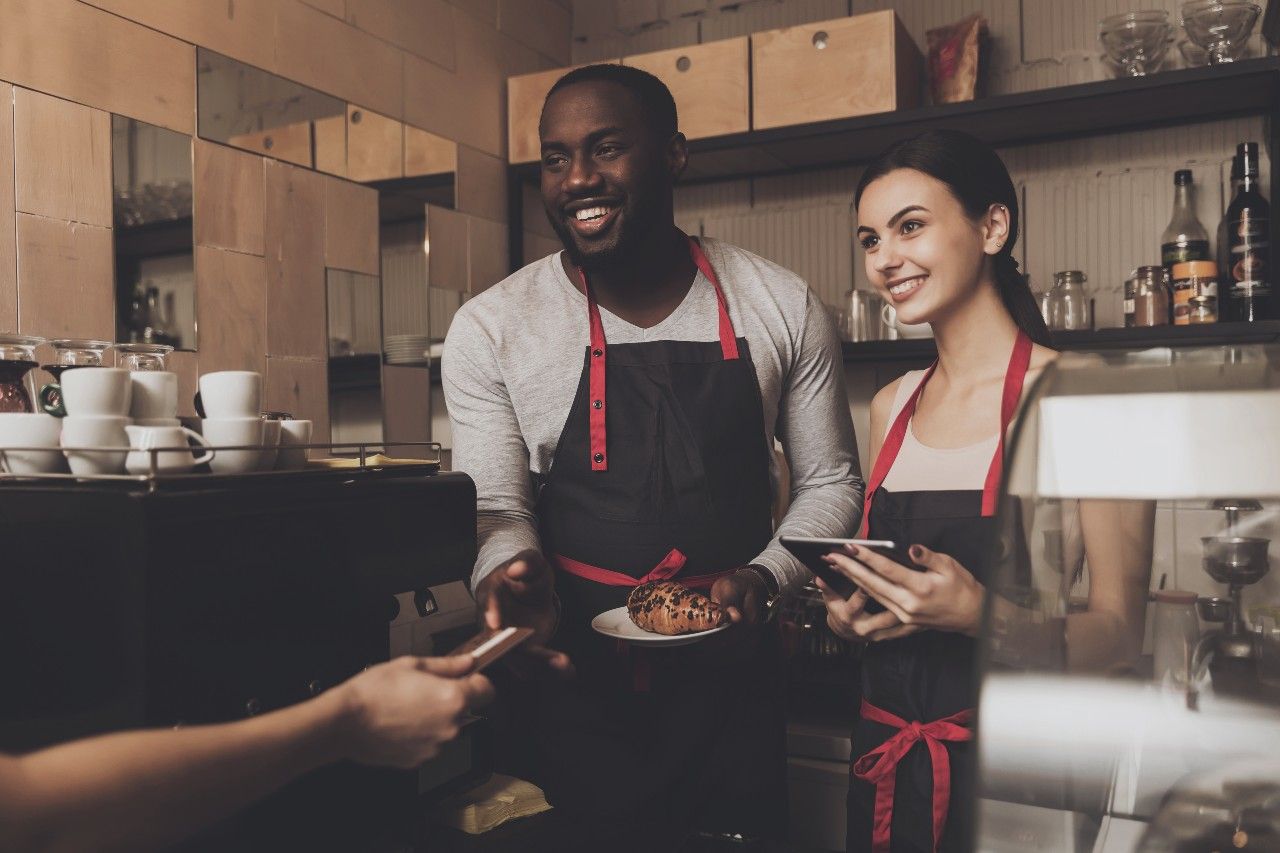 Our entire hospitality network across the North will have been affected by staffing issues over the past 18 months, with some more seriously impacted than others. NRB explores an overlooked Government scheme that could help plug the gaps, before the festive rush.
Earlier this month, the Manchester Evening News reported that an estimated 3,000 hospitality roles were unfilled across the city's hotels, bars and restaurants. The impact of Brexit and especially the global pandemic have left hospitality businesses of all shapes and sizes with short, medium or long-term concerns over how they can continue to provide a positive experience for customers - or even keep their doors open at all.
With the festive period fast approaching and the hope of prolonged strong trading, now is the time to be capitalising on any opportunities to plug gaps within service teams and ensure new recruits are up to speed, before the Winter rush begins.
An Untapped Pool Of Talent
Whilst many colleagues across the sector have adopted some truly creative approaches towards recruitment in recent months, other industries have been far more effective at accessing new talent through the government's ground-breaking Kickstart initiative.
To help young people into employment through a testing economic period, the Government has been paying the salaries of any 16–24-year-olds placed in new roles, for a period of six months – to reduce the burden on Universal Credit. The Kickstart scheme can effectively fund a free staff member for 25 hours per week, as well as covering all an employer's costs (e.g. NI, ER, holiday pay, etc.) and even offers a grant to businesses of £500 per employee placed.
While not every candidate placed will necessarily be an ideal fit for the long term, the Kickstart scheme allows businesses to "try before you buy" at no cost for a whole six months, without any obligation to keep them on - unless of course you want to. There are also no limits to how many cohorts of Kickstart staff an employer can hire. For example, you could enrol four new people per month until the end of December 2021, as long as you have the right levels of management to supervise each young person.
The Right Partner
Securing the right candidates at the right time can be an arduous process working directly with the Department for Work & Pensions (DWP), who are co-ordinating the Kickstart scheme. A number of 'Kickstart Gateways' have recently launched to help in this process.
While many are adept at managing admin to unlock Kickstart funding, very few have the experience or capacity to build a relationship with businesses and support with every stage of the recruitment process – ensuring the right candidates access the right opportunities. Think Employment has been an Approved Gateway provider since the scheme launched in November 2020 and is fully licensed to support the hospitality sector in accessing new talent via the government's Kickstart scheme.
With 20 years' experience supporting people into roles, Think Employment operates as a proven intermediary between the DWP, Job Centres and Kickstart recruits.
With learning centres across the North of England and learner networks in Manchester, Leeds, Hull and Grimsby, Think Employment have a dedicated Kickstart Account Management team to support employers with each step of the process: writing funding bids, appointing young people, and mentorship throughout the six-month placement. They have already supported hundreds of employers to take advantage of this fantastic scheme which is due to close in a matter of weeks.
NRB's founder Thom Hetherington sees the Kickstart scheme playing a pivotal role in supporting northern hospitality operators over the coming months. Thom said: "Throughout an unbelievably challenging period for the hospitality sector, when vital funding and support hasn't often been available, the government's Kickstart scheme offers real hope to businesses struggling with staffing challenges in the medium term.
With a vital - and hopefully uninterrupted - festive period ahead of us, the opportunity to access fresh new talent at no cost is compelling, to ease capacity in existing teams. Now is the time to get people onboarded and upskilled before the winter rush begins in earnest."
Richard Hallam, Managing Director at Think Employment, added: "Having refined, resourced and streamlined our onboarding processes, Think Employment can identify and fully prepare the right Kickstart candidates for you within six weeks. Any businesses hoping to benefit from a new pool of free and untapped talent should seek support from a proven gateway organisation now – before the challenging festive period is upon us and this valuable scheme finishes for good."
To find out how Think Employment can help your business make the most of the Kickstart scheme before time runs out, please call their team of Kickstart Coordinators on 01472 493004 or visit the website
Survey - The State of Northern Hospitality
Think Employment is working with NRB to gain a better understanding of the staffing challenges currently faced by Norther hospitality operators.
We are asking our network to kindly respond to the survey below – to help shed light on the types of roles and skillsets that are currently in highest demand across the region.
Think Employment plans to use this survey data to produce a press release highlighting the specific issues faced by hospitality operators in the North and make the case for more targeted support from central Government.
Thank you for taking less than 2 minutes to respond to the survey here.