09 Sep 2021
Bruntwood Works X NRB - The Future of Hospitality: Experience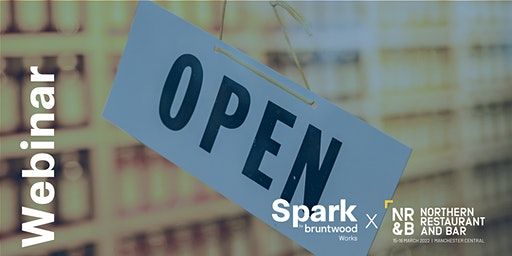 Hospitality Venues and the 'Visitor Journey'
Monday 20 September 14:00
For the next seminar we will take a fresh look at hospitality venues and the 'visitor journey', as in a post-lockdown world the live experience is more vital than ever and arguably the main USP a restaurant or bar can offer over delivery or cook at home.
Once this began at the front desk as a guest entered a venue, with maybe only a preliminary phone call to confirm a booking. But now the visitor experience with a venue or a brand encompasses an extended, blended experience of digital and live. From a prospective diner's first engagement via social/website, to the booking engine, to the traditional walk through the door of the venue itself.
Panelists will include:
Robbie Bargh, Founder of international hospitality concept agency Gorgeous Group, who work with almost every major global brand from Soho House and The Savoy to Dishoom and Hakkasan
Ash Kollakowski, the operator behind creative venues ranging from Belgrave Music Hall and Headrow House to YES and now House of Fu
Andrea George, Regional Director at Bruntwood Works for Town Centres and Consumer Brands
Jamie Campbell, Director or Learning at CPL Learning, now part of the Access Group, who deliver digital training and development for Wagamama, The Alchemist and JW Lees
Chair: Thom Hetherington, CEO Holden Media, organisers of Northern Restaurant & Bar, and hospitality consultant
Topics addressed will include:
How to make your brand experience seamless from digital to live.
How consumer tastes are changing post-Covid, and how concepts are evolving to match.
Design, interiors and setting.
Theatre and social media moments. Crucial, or a distraction?
Why the basics of 'sound, lighting and temperature' still matter.
Staff, service and the human touch.
The greeting, and the bill.