Raisthorpe Manor Fine Foods
Stand: M12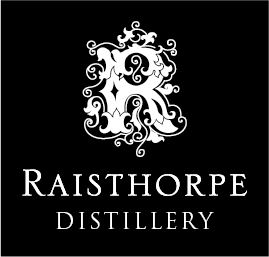 You will find Raisthorpe Distillery nestled in a beautiful dale in the Yorkshire Wolds. We are blessed to be surrounded by the finest natural water springs and wild ingredients, inspiring the creation of our gins and other spirits and food.
In 2008 we created our first bottles of gin out of the farmhouse kitchen. Quickly the gin was recognised and grew in demand. We pride ourselves on only using the finest ingredients, locally sourced where possible and all of our gins and spirits are created using traditional methods and handcrafted in small batches, ensuring the finest quality.
As a small company we have been able to innovate in response to our customers' needs and have produced unique products, applying our craft to award winning new products such as Damson Port, Sloe Port and Sloe Whisky and Yorkshire Tonics.
Yorkshire Tonics was launched on our tenth anniversary, the flavours of which are "Made to Mix" with the gins we produce to produce a perfectly paired G & T.
For more details about Raisthorpe Manor Fine Foods Ltd and to view our range of products, see our website www.raisthorpemanor.com
Address
Raisthorpe Manor
Wharram
Malton
YO17 9TF
United Kingdom