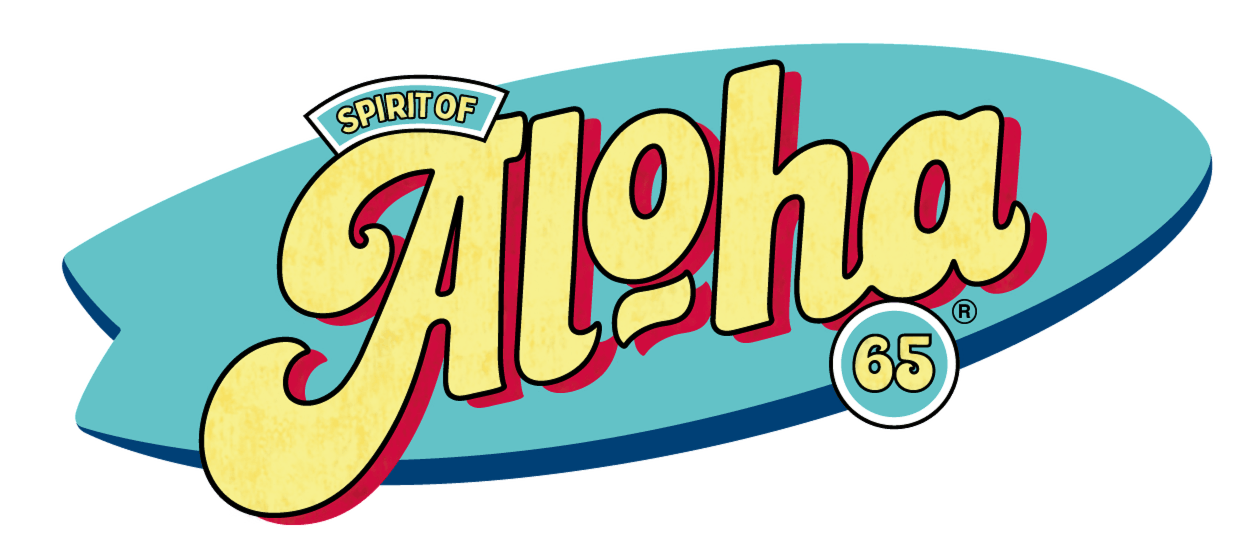 Spirit of Aloha 65 is a new 27% ABV Tropical Liqueur made from fresh pineapples, ginger, and chilli. Its British creator, Stephen Thorp, came up with the idea or, as he likes to say had his "Aloha" moment, whilst taking a break surfing in Hawaii and he then perfected the original homemade version back at his beach bar in Florida to great acclaim. Many years later, Stephen was finally persuaded by fans of the spirit to try to produce Aloha commercially and in 2019 the spirit was launched in the UK.
Different, in a good way, Aloha 65 can be enjoyed on its own, with most mixers (preferred serve is with ginger ale), in Aloha inspired cocktails or as an ingredient to twist classic cocktails such as the "Aloha Colada" now served in all 160+ Loungers Group "Lounge" branded venues across the UK.
Spirit of Aloha 65 is owned by UK start-up Big Wave Brands Ltd, who also make a very fine spicy sauce with the same ingredients. The company recently licensed the brand and an RTD can version of Aloha 65 in Australia.
Address
12 Hallmark Trading Estate
Fourth Way
Wembley
HA9 0LB
United Kingdom
Looking for something to blow your mouth off, then look no further than our spicy, pineapple "Detonators".  Guaranteed to set off a taste explosion, say "Aloha" to our hand-cut and hand-made, scotch-b ...

Made from roasted pineapples, ginger, lemon, nutmeg, coriander, and a few other herbs and spices including that all-important scotch bonnet chillis, it actually isn't that hot. Perfect with any summer ...